Active page
About us
Get in touch with our professionals now to explore this amazing under water beauty.
---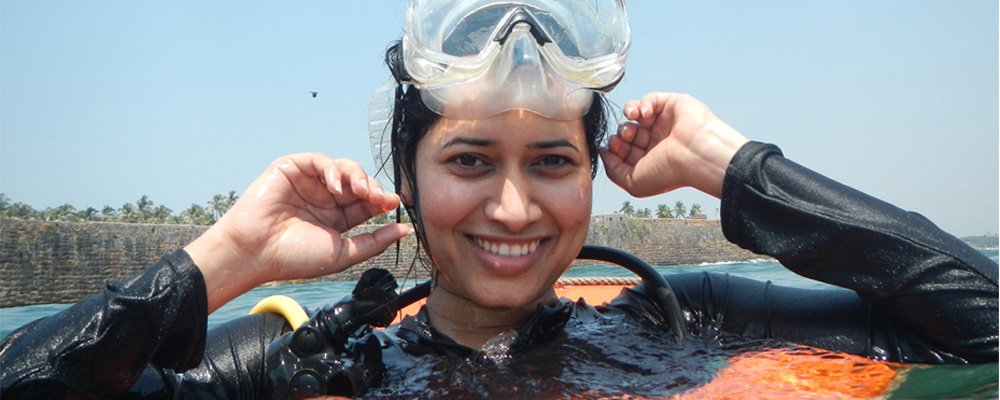 Why dive with us?
Samarth Scuba Diving's objective is to provide seamless, safe, luxury scuba diving solutions to a beginner, new, and experienced scuba divers alike, in an environment of trust, focusing firmly on safety, service, conservation and environmental awareness. This is accomplished through highly expert professionals and by utilizing our prominent solutions.
To relish amazing natural beauty under water, our professionals will provide complete training and knowledge to make sure you are safe. There are a number of watersports in Tarkarli which you can try. After complying with a hectic working schedule at office, this space can be a sheer joy for weekend relaxation. With Scuba diving at Tarkarli, you can enjoy the thrill and beauty the place presents. This sport is practiced recreationally and is known all over the planet. You can surely be a professional in this!
Our convenient location
Our all ativities operated near Daneshwar temple, Dandi beach, Near Tarkarli, Malvan.
Our expert instructors
We have appointed well experienced instructor who instruct in Marathi and hindi language. We also arrange instructor who can speak in English.
Our beautiful scuba sites
In Tarkarli, there are 7 different points where we can do scuba. As per the visibility we numbered the points as bellow 1. King's garden point 2. Rewala point 3. Reti point 4. Dharan point 5. Juva Point 6. Achara point 7. Chivla point.
Well-equipped Boats & equipments
We have used outboard engine fiber coated boat with all safety apparatus and the instruments used for scuba diving are branded.
---
Our Approach